Trevor is a dark green traction engine.
Trevor was built in 1927 and worked somewhere on Sodor (or possibly England). He was eventually driven by Jem Cole. However, sometime before or during 1952 when he was considered obsolete by his owner and sent to Crock's Scrapyard. Fortunately, he was discovered by Edward, who told the Vicar of Wellsworth about him and the Vicar bought him for a very cheep price and restored him. Trevor now works in the Vicarage Orchard in Wellsworth.
Personality
Edit
Trevor is very kind and loves working hard. He does not care what others think about him and is always optimistic. He can occasionally get bored and lonely at the Vicarage Orchard but usually he is back to work in no time.
Trainz Models
Edit
SI3D's 2012 model of Trevor is used. Before The Road Rebel with Rollers, his 2006 model was used.
Trevor is a William Foster & Co. eight ton traction engine. The Rev. Teddy Boston, a friend of the Rev. W. Awdry, owned one of these.
Appearances
Edit
Voice Actors
Edit
TV Appearances
Edit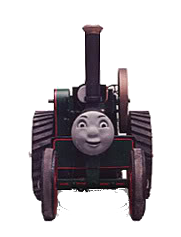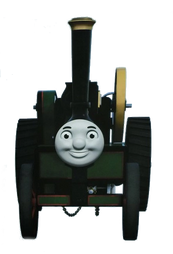 Trevor first appeared in the second season episode Saved from Scrap. He then appeared in Seasons 3-10 and 12. His appearances in Seasons 4, 5, and 10 were only cameos, and he did not speak in Seasons 7-9 and 12. He then made an cameo appearance in full CGI in Season 15 and Season 19 but did not have a major role until Season 20. He then appeared in Season 21. He also appeared in the TV show intro from seasons 8-13 (7-13 in the US). He is voiced by Nigel Pilkington in the UK dub and Christopher Ragland in the US dub.